█▬█ █ ▀█▀ Text Generator
Quick Tip: Tap or click on any fancy font block to copy the fancy font.
𝗛𝗜𝗧 Text Generator
HIT Text Generator

HIT Text Generator is loading...

THIS Font
SHIT Font
NUT Font
HUNT Font
That's all cool font to copy and paste. ¯\_(ツ)_/¯
About HIT Text Generator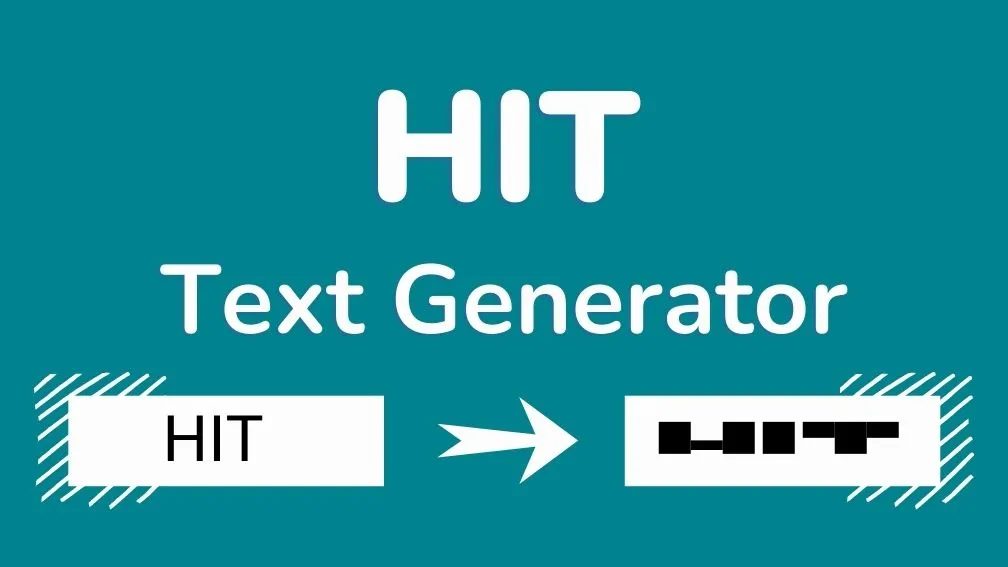 HIT Text Generator
An online free HIT Text Generator with Italic unicode letters for cool and stylish HIT Text.
█▬█ █ ▀█▀ text is a very special kind of font you can generate from this text generator. Visually the text generated by the HIT text generator looks huge. In the HIT text generator category, unfortunately, we have only one style of text generator because of the Unicode Character limits, but we have added some of the example text which you can copy and paste.
HIT fonts are made of Unicode Block Elements like ▙ ▜ █ ▄ ▞ ▚ ▋. The clever arrangement of these block letters similitude to look like a Huge text. Ideally, all the devices and apps support this block characters by default, but there can be some exceptions.
How to use HIT Text Generator?🤔
Using the HIT Text Generator as similer as fancy font generator. here are the three easy steps make HIT text to copy and paste.
1
Type or paste the text
Enter your text by typing or pasting the text in the text box above and let the HIT Text Generator do its duty.
2
Copy HIT Text
Choose any HIT text from the list and click or tap font block to copy HIT Text.
See more detailed information on how to use font generator page to get more help.
Stylish HIT Text Examples
Here are some example style of the HIT Text you can generate.
█▬█ █ ▀█▀
▀█▀ █▬█ █ ▄█▀
▄█▀ █▬█ █ ▀█▀
█▀█ █▄█ ▀█▀
█▬█ █▄█ █▀█ ▀█▀
We hope you found this handy HIT Text Generator interesting and useful! Please share your feedback and comments to improve this online to make the world's best font generator. and dont forget to share it with your friends.
Thank you for the marvelous support!